B.Bus (RMIT), FCA (Australia), Registered Tax Agent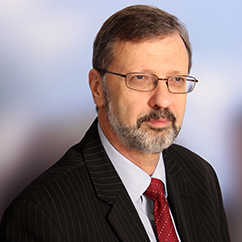 Peter spent over 10 years in audit with one of the big four firms working on a variety of engagements from the small to the global both in Melbourne and London.
Whilst in the UK Peter was on the team that oversaw the restructures of the national debts of Poland, Romania and the former Yugoslavia.
On returning to Australia Peter continued with audit as well as insolvency where he was involved in numerous administrations from small to large.
Peter is a registered company liquidator and was the national technical director for the insolvency division of a big four firm.
Peter has:
Developed policy and practice manuals, including all associated checklists
Overseen the introduction of all insolvency law reforms and the Personal Property Securities Act
Prepared and issued technical alerts and training courses
Prepared submissions on legislative issues
Developed risk management procedures, including conducting regular office reviews to monitor compliance with legislative requirements
Peter is also a Registered Tax Agent.